Notable Benefits of Smart Devices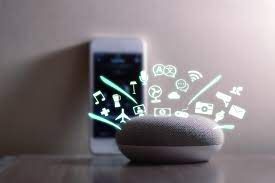 Today nearly everything that we use in our daily routine is taking a shift towards a path of being more efficient and reliable. The overwhelming increase in the reliance that we have on technology has made us all rethink how we use our various home appliances, and the induction of smart home devices is a puzzle that complements our dream for a sustainable and efficient tomorrow. The use of smart devices has not only made us work efficiently but has provided us new opportunities and dimensions to look at our surroundings in a much-refined way. There have been many attempts to take the most common products and make them reliable for the people who rely on those appliances in their daily routine. Different technology companies have made it possible for a common consumer to have a reach to these appliances so they can make their lives easy and productive. The widespread usage of smart appliances has pushed manufacturers to introduce low-cost solutions to make the products accessible to the common consumer.
Here are a few benefits that smart devices provide us in our daily lives.
Efficiency
The most prominent benefit that smart devices have provided us is the efficiency that enables us to get done with mundane tasks with convenience. Smart devices are designed in a way that they put their part in making everything that we perform seamlessly and less hectic than it would be if the tasks are designed solely by human force.
Time-Saving
The main reason why smart devices have taken us by storm is the time-saving aspect of them that makes it possible to get done with things at a relatively high speed. A basic example of it is the automated washing machine or an automated dishwasher that enables you to schedule the cleaning as per your liking and gets the job done in a minimum amount of time.
Cost
Smart devices also have this highlighting feature that they are designed to be extremely cost-effective in many ways. For instance, the smart washing machine that you use in your home has been optimized to utilize less electricity and waste as little water as possible. The same thing goes with the smart air-conditioning devices that are programmed to consume less power and give you the same amount of cooling and comfort that you expect from a traditional air-conditioning system.